Microsoft

Challenge: Revenue Loss in Emerging Markets

The Microsoft Office division is losing significant revenues in emerging markets due to piracy often attributed to the inability of the population and/or enterprise to afford the cost of the software.

Government entities want to help the fight against piracy though due to cost and affordability reasons are themselves culprit in the practice.

Whatever solution will have to maintain the full value of Microsoft Office English Pro version.

Market Insights:

The corporate efforts of the "Getting Legal" program are driving increased "pricing pressure" on Microsoft products and deployments of competitive offering.

Lack of overall engagement strategy by subsidiaries for Emerging Markets means multiple exceptions, special pricing and licensing variation requests, letting an arbitrary discount structure (that will get deals done) determine floor prices.

Empowerment approach does not change the price perception issue

Solution:

Take Microsoft Office English version out of all discussions and focus the efforts on local language versions (if no local version is available then create a partnership agreement with a government to develop a local language version in partnership with Microsoft).

Identified prices at which deals get done, defined floor prices and determined "Tiers" of Emerging Markets (EM) through a recognized Third Party economic index: World Bank Growth National Income per capita index.

Established and published a WW Public Sector "Business" price to serve as the basis against which EM discounts are applied.

Impact:
Click Here for India IT Ministry Case Study Recap
Global consistent engagement framework stabilized price setting practices.
Maintained full value of Office Pro English.
Provided means for government agencies to "become legal."
Overall Office revenue significantly increased with a 4% higher average price per license, demonstrating that structured, logical, consistent, adapted approach eliminate perception of price.
Powered by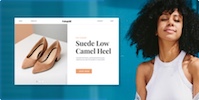 Create your own unique website with customizable templates.