Alerts.com

Challenge: Chicken and the Egg problem

Alerts.com ad based revenue business model requires users to sign up for the service and subscribe to several daily/weekly alerts.

Standard consumer cost of acquisition is out of reach for a start-up our size and under the current economic environment.

Market Insights:

Schools, churches, non-profit groups are seeking affordable technology to automate the reach to their constituents.

Due to economic constraints and reduced funding schools are either forced to eliminate costly services such as SMS school closure delivery costing $0.04 per message and/or switching to other affordable solutions.

Schools have a captive audience of parents, teachers, students that could be interested in receiving additional on-demand information.

The average instance of school closure per school being relatively low during a calendar year Alerts.com could provide a totally FREE school closure service provided that 30% of a given school subscribers sign-up to at least 3 daily alerts subsidized by advertising.

Solution:

Developed a Software as a Service extension of Alerts.com technology to cater to the need of schools and school districts.

Created a simple one click work-flow sign-up system to the three most subscribed-to local alerts: local weather, local news, gas price alert.

Impact:

Signed two school districts in Alabama to the program, schools nationwide and became the defacto school closure alert delivery technology for the state of West Virginia totaling over 750 potential schools of which 127 were active and represented a total of 15,000 subscribers with a 32% uptake on additional alerts representing over 16,000,000 monetizeable alerts.

Powered by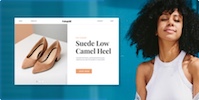 Create your own unique website with customizable templates.