Alerts.com

Challenge: Non Viable Business Model
A core element of the Alerts.com business plan relied on receiving Series A funding by end of 2008 and the October 2008 financial crisis has turned the funding market up-side down.
Standard consumer cost of acquisition is out of reach for a start-up our size and under the current economic environment the original plan of "build an audience" to generate ad based revenue is no longer viable. At the current rate of number of consumers signing to Alerts.com and number of alerts per consumer the company will be out-of-funds before alerts sent can be fully monetized.
Alerts.com needed to pivot, quickly, to a "make money" business plan.
Market Insights:
A number of sectors are hemorrhaging due to the financial crisis and need to find alternative business models to either cut cost or survive. With "41% of 18+ visiting local broadcast TV station websites" (Nielsen 6/08), driving an "Increased urgency to embrace digital which is forecast to grow from $14B ('08) to $32B ('13)(Kelsey 3/09), local media has a strong user base to tap into. Business Week (2/09) identified that daily digests sent via e-mail sell best online and with "2/3rd of users checking email once a day vs. go to the web (Borrell 3/09) we will see "local email advertising to represent $2 billion by '13 as small businesses abandon direct mail couponing and promo offers – (Borrell 3/09).
Every morning and evening every TV daily news program touts weather alerts, traffic alerts and other form of alerts, making local TV an attractive market to serve since losing viewers and readers to the web they need a platform to connect one-on-one with their audience and push their content (their core asset) to an opt-in subscriber base.
Further investigation into the Local TV market identified that potential customers are dealing with a plethora of vendors for each of the alerts services they use, representing an opportunity to simplify and consolidate for lower cost alternatives. Local TV customers are driving new outbound reach using mobile services and particularly SMS which is unaffordable to most at a $0.04/message.
Solution:
Pivot Alerts.com business model from "build an audience" to "make money" by offering a fully hosted, 100% opt-in, fully integrated multi-mode delivery platform with a no-cost SMS push content package allowing local media to monetize their content with their advertisers. Platform extension offers self service capabilities to participate in mobile campaigns such as Text2Vote, Text2Win, Text4Info, and more.
Proven revenue model: Deployment Fees +Monthly Licensing Revenue + Per User + Mobile campaigns initiation + Alerts Store Subscriptions In addition, Alerts.com unlimited push text message plan is a significant cost saver..
Alerts.com provided the unified platform to sign-up users to distribute content via multi-mode channels when and where consumers elected to receive it: email, text message, voice, social media. The alerts can range from many different information sources such as weather and public service (school closings) as well as specific local media (breaking news) or general content (horoscope).
Impact:
We demonstrably turned cost into revenue, creating efficiencies and savings.
Publishers welcomed the unified platform as it encouraged a more interactive two-way audience relationship. More importantly it helped generate new non-traditional revenue by monetizing their engagement via sponsorships & highly targeted ads, maximize their marketing dollars and audience affinity through the acquisition and retention of customers and start the migration from "freemium" to "premium" subscription services.
"Alerts.com provides unusual flexibility and customization in how you can interact with your audience."
Pat LaPlatney, VP Digital , Raycom
Signed Raycom Media, $100K paid up-front, deploying 17 – 20 Local TV stations. Signed Fisher Communications and
Waterman Broadcasting
.
Signed a distribution agreement with WorldNow.com, #1 Content Management System to local media where WorldNow Acted as Sales and Customer Service front end. Active Go-To-Market reach to station groups (one-to-many) with 140 pilot deployments activated.
Powered by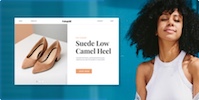 Create your own unique website with customizable templates.