Microsoft
India IT Ministry

Go Back
In a high level Executive Briefing engagement with the Ministry of IT from India, Microsoft was challenged to address a series of strategic initiatives, due to an overarching concern over pricing, for one of their primary initiatives: Rural Kiosks.
The need to address "pricing" was prevalent throughout and the team constantly deferred the discussion to a special session that was to be held on the topic. By ensuring the customer
knew that pricing was a subject that will be addressed
then other discussions could take place to emphasize the business value of the Microsoft offerings.
While the team was prepared to release some pricing information, the strategy was to hold on to any specific "number" discussions and drive towards a better understanding of what the customers really had wanted and why pricing was a key topic for them. It was discovered that the customer believed that Microsoft was lacking understanding of their affordability concerns and were not truly interested in the citizenship aspect of the project (which was at the center of the Minister reform strategy). Having understood the hurdles Microsoft were to overcome, it was now easier to frame a pricing discussion that would allow us to achieve our goals:
Reassure the customer that we understood their concerns over price
Have them understand that we were willing to be flexible and work within the confine of their requirements with the right construct
Assure them that we are prepared to talk price if now was really the right time
Using the chart referenced below, we walked the customer through the logic of the Microsoft Public Sector empowerment framework which basically states:
We offer Government pricing – no questions asked, to all eligible Government customers
That pricing is subject to further discounts based on volume
We understand that no two countries are equal, especially between developed and emerging nations. Using a third party index, created by the World Bank, the GNI Index, we are able to adjust pricing further as a function of a country's affordability
Traditionally most unilateral transactions stop at that level. Microsoft actually goes further by ensuring that we can offer our best customers our best pricing. There are a number of considerations that Microsoft cares about and should we find mutually agreeable conditions that allow more aggressive on pricing
The customer, at this stage, wanted to understand what "mutually agreeable" meant, which became the perfect opening to take price off the table. The discussion evolved around how to make the agreement work. We both realized we were not in a position to talk about price and needed to focus more on the gives and gets of the agreement.

Powered by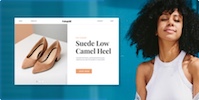 Create your own unique website with customizable templates.