Gravitate

Challenge: David Among Goliaths
In a world dominated by Carriers who control the gateway to consumers not only in the form of consumer access via voice or data but also through consumer monetization, how can a small, highly technology driven location-based services start-up, without an actual marketable product, dependent on carrier's deployment of location technology and access to that location information make headways in that market?
Market Insights:
Market leadership positions in the wireless space is strongly established through the influence of respected analysts and editors. Reviewing the coverage of identified influencers revealed that (a) few were able to get a full grasp of the scope and complexity of Location Based Services (LBS) and (b) only a few elite companies represented by a few elite public relation firms had achieved industry recognition.
Solution:
Identify, seduce, convince and recruit one of these top elite PR firm to be the flag bearer for Gravitate in the industry while at the same time being able to afford the services of such a premium firm. Gravitate recruited wireless specialist BockPR whose
client list
was not only inclusive of companies acknowledged as "in the know" but also presented opportunities to be a jumping board for strategic partnerships the company required.
Recognizing the overall confusion it seemed that there was a low hanging fruit for a few companies to take an industry leadership approach and clearly define the various agents in the chain of LBS, their respective roles and the respective dependencies.
Impact:
Structuring the so ever complex interdependencies and intricacies of delivering LBS in simple(r) to understand slides and leveraging the credibility of BlockPR presenting Gravitate to the industry allowed for the company to be recognized as one of the Top 25 Wireless companies by Unstrung, signing a broad and deep array of strategic partners and becoming a "voice" in the industry ("
Who owns a customer location?
") and leading to strategic agreements (
FireSide
,
Cambridge Positioning
,
SigmaOne
, and others).
Powered by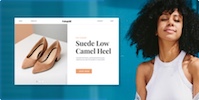 Create your own unique website with customizable templates.