Start-up launched at 2014 PGA Show, Alerts.com (a!erts) is the front-end and "one-stop shop" to manage reminders, notifications and alerts of personally relevant and time sensitive information and content. The company would monetize its free service through highly targeted advertising around 100% requested content.
Consumer Pain Points:
In today's hectic world, people rely on electronic alerts, notifications, and reminders for many of their daily tasks. Unfortunately, the plethora of sources for such content necessitates going to many different sites to sign up for or to manage multiple reminders and notifications--a dilemma both time-consuming and aggravating.
Solution:
a!erts provides consumers a user friendly, single sign-on, and consistent user experience regardless of the content source, giving users control of information delivery, where and when, without spam.
In light of economic recession quickly pivoted company from "acquire audience" to "make money" immediate providing a state-of-the-art 100% opt-in SaaS platform of alerts, reminders and notifications for local media companies to unleash their digital strategies and increase audience reach, profiling, retention, traffic, page views and monetization. Users receive alerts via email, text, widgets, voice. Every message is monetized with targeted local ads.
---
Powered by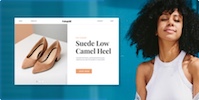 Create your own unique website with customizable templates.