Microsoft

Challenge: Effectively Support Active Sales Teams

In a highly complex sales environment, the Microsoft sales teams are pressed for time and look to Microsoft Corporate to provide easy to managed solutions to address common challenges faced in a selling situation.

Solution:
Develop appropriate simple tools to provide, worldwide, field ready and customer centric materials enabling the field to ed to more effectively close deals. During my tenure at Microsoft I have been the conceptualizer of a series of tools that have been acclaimed by the field.
Samples of Tools Delivered to MSFT Sales Teams
CIE - Content Intelligence Engine
The CIE, a content management tool driven through guided intelligence offered the field ready and customer centric compete positioning, marketing, communications and content materials enabling them to be educated and self-sufficient in addressing threats from Non Commercial Software (i.e. Open Source) and positively effect realization of sales targets by preventing market share erosion to competitive products and services.
The CIE architecture and business logic was centered around three competitive dimensions prevalent in observed compete scenarios:
Root Cause of the challenge (price, good enough, MS sentiment, etc.)
Account Qualifiers (account type, competitor, size of the threat, deployment)
Modifiers (dependencies, financial strength, IT spend, licensing agreement)
Upon answering a series of qualified questions the field was provided with a strategic engagement recommendations including justification for the approach to take and all supporting documents and presentations to assist in the process.
CSSE - Customer Scenario and Solution Explorer
The CSSE provided customers or Microsoft field representatives a deeper understanding of the depth of current Microsoft technologies owned and deployed by the customer and highlight the breadth of capabilities that a customer is not taking advantage of while also quantifying the financial and economic value that could be gained by implementing more fully their current Microsoft technology deployment.
Field Cookbooks
Driving adoption of new software product is a constant challenge even by the Microsoft sales force. The Microsoft Office division was releasing an updated version of its OneNote product and was seeking deeper field adoption: if you use it you will sell it.
Introduced at the annual Microsoft Global Summit all public sector programs, solutions and supporting evidence were delivered through an integrated and consistent interface using OneNote.
Public Sector Desktop
The Microsoft Information Worker division was facing significant threats with public sector customers from Open Source software such as Open Office. With the recent release of SharePoint a strategy was developed and demos implemented simulating the user experience of a government worker leveraging the power of integration between SharePoint and Office so simplify workflow and efficiencies. The competitive debate could be easily shifted from a feature-to-feature "good enough" comparison between Office and Open Office to a more elaborate efficiency discussion to better serve citizens.
Powered by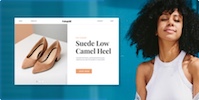 Create your own unique website with customizable templates.