ShopNow.com - 1999 - 2000
VP Corporate Marketing
ShopNow provided shoppers an extensive network of shopping alternatives and provided merchants with a variety of e-commerce and direct marketing services.
The ShopNow.com Web site aggregated more than 1 million products and services from more than 30,000 merchants.
In July 1999, the ShopNow Network attracted more than 2 million visits.
Job Responsibilities
Improve the strategic positioning and brand awareness by supporting all divisions with integrated marketing strategies and execution across all business initiatives.
Built a world-class internal agency supporting the marketing needs of all divisions
Ambassador of the brand by maintaining consistency across business channels and leveraging a shared resource environment for the benefit of the company.
Develop and execute a communications program which includes managing all content review to ensure consistent brand messaging, positioning internally and externally.
Manage the communications activities that promote, enhance, and protect the organization's brand reputation
Keep ShopNow.com stakeholders and personnel informed of all critical business initiatives and marketing activities internally therefore driving productivity and creating organizational alignment during growth.
Key contributor and member of the Senior Management team, IPO Steering Committee and Product/Program Steering Committee, Technology Advisory Board and Divisional Executive team for our different lines of business.
Budget management for enterprise marketing department as well as budget management functions on divisional specific projects that are marketing driven (i.e. e-commerce, web functionality, communications initiatives etc.) Direct project budget management including multiple external vendors.
Management of 7-10 direct reports while also supporting all division heads in a cross-functional/matrix environment. Thorough understanding of business and brand strategy in all divisions required.
Leadership and management required across many cross-functional teams in marketing operations function supporting product/program development, enterprise level support and strategic communications.
---
Powered by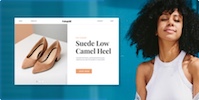 Create your own unique website with customizable templates.