delightful short pleasant trail in the mimosa canyon
can easily be made a loop from La Granada or connect to Ewing Preserve
Very nice,quiet and easy trail connecting La Granada and Linea Del Cielo. While uphill the trail is not too challenging.
Entrance: uphill - start on Mimosa right off La Granada
Entrance: downhill - start on Linea Del Cielo
Recommended Parking: Next to the trail on Mimosa. Parking is much more challenging on Linea Del Cielo

Noteworthy:
Take the right or left at the fork coming from La Granada and you will have a very nice loop

Relatively short Mimosa is a great addition to either the Ewing Preserve Trail or a detour off the Golf Course Trail
From the top of Mimosa, cross Linea Del Cielo and enjoy the wonderfully scenic Ewing Preserve trail. Crossing the street and walking just 100 yards is well worth it to check out the Cactus Grove...
Powered by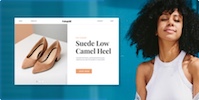 Create your own unique website with customizable templates.