By partnering with governments around the world, Microsoft is committed to technology solutions that help improve the operations of government and the delivery of services to its citizens and find new ways to grow local economies.
To meet the growing expectations of their constituents, governments need to consider new processes, technologies, and systems to improve service and communication. Microsoft has designed cost-effective and innovative solutions that allow government agencies to leverage existing infrastructure and application investments and accommodate for future demands.
Job Responsibilities - Worldwide Government Industry Managing Director
Responsible for developing Microsoft's comprehensive long and short term industry strategy development and solution life-cycle including understanding industry trends and how they translate to MS opportunity, partner selection, strategic investment, field readiness and engagement, corporate development, feedback to the Business Groups, evangelism of strategy to partners, customers, and within the industry at large, standards body engagement, marketing programs to support the strategy, and executive sales support.
Responsible for evangelizing the industry strategy and solution messages in ways that complement WW sales & services efforts.
Responsible for setting and communicating overall business direction which will provide guidance for marketing programs developed in Subsidiaries in strong coordination with EPG Industry & Enterprise Marketing.

Lead a community comprised of regional industry VSUs in major geographies and/or subsidiaries, who will be accountable to contribute to strategy development, and to execute that strategy with appropriate modification to fit the needs of the local market.
Responsible for the results of the group, as well as the management and career development of the people within it. The MD will be viewed as the main point of contact and ultimate owner for all issues relating to managing and driving the industry strategy, including: solutions, partners, marketing, evangelism and industry and executive relations (includes opportunity analysis, solution quota guidance, solution pipeline review, Mid-Year Review presentation and planning).
Position requires CxO level communications, negotiation and relationship skills with partners, customers, analysts, press, and industry organizations.
In addition to external contacts, this position requires the ability to interact with all levels within Microsoft including the SLT, Business Groups and the EPG Field Leadership Team.
The job will require a manager with the highest levels of industry experience, technical knowledge, strategic knowledge, management and communication/speaking skills, solutions sales, and partner engagement as well as matrixed responsibility for the geographic industry VSU teams and related groups who contribute to industry execution (marketing, DPE, etc.).
Qualifications include very advanced knowledge industry business and technology issues and LOB solutions; along with proven business development, marketing, and partner development skills. Must have 10+ years of industry experience. International experience is also required. Must have combination of management, deep industry & technical knowledge, negotiation as well as stellar communication and public speaking skills. Must have management experience with managing senior people. Industry certifications a plus.
---
Powered by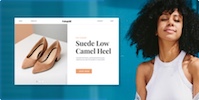 Create your own unique website with customizable templates.