Gravitate - 2000 - 2003
EVP Marketing
Highlights - Legitimization - Identity

Gravitate, a wireless infrastructure and software company, provides a platform enabling the development, deployment and delivery of location-based mobile services.

Gravitate utilizes the location technology infrastructure deployed by carriers, implemented as a result of recognized business opportunity or, as is the case in the United States, the FCC E911 mandate. Gravitate provides network operators, manufacturers of Location Determination Equipment (LDE), and application developers with the opportunity to generate new revenues from location-based services.


Gravitate has developed and demonstrated unique patent-pending technology to solve the complex management of real time geo-coded locations of millions of moving data points (i.e. mobile users, mobile devices, etc.), allowing for the development and deployment of revolutionary mobile-to-mobile services (i.e. instant messaging, matchmaking, mobile gaming, etc., as a function of users' proximity), as well as static-to-mobile (location-based advertising and commerce) and more conventional mobile-to-static applications (restaurant/shop/ATM finder).



---
Powered by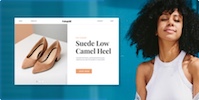 Create your own unique website with customizable templates.