IDEATION, CREATION, EXECUTION
http://www.linkedin.com/in/pascalstolz
leadership, marketing, strategy, passion, integrity, inventive, creative
Brand management (image, experience, and promise)
Product marketing (conception, development, launch, communication, i.e.: cradle to grave)
Strategic and operational marketing plans (varied industries, products, services, channels)
Leadership, cross organization collaborative team player, developing high performing teams
Business development, P&L management, growing revenue, budgeting

Work History and Highlights
Entrepreneurial Journey -
(1/2007 – Present)
Alerts.com
SaaS alert delivery technology platform powering digital audience engagement
Developed vision, strategy, product, user experience for multi-mode opt-in delivery platform.




Launched company at DEMO 2008, feature article in WSJ (Walt Mossberg), 2008 Seattle Top 25 Innovator of the Year, 2008 Top 10 Web 2.0 website and Top 25 Web Tools awards.




Orchestrated pivot transforming consumer centric platform to be a technology solution for local TV stations. Signed 20 TV stations to extend consumer services such as alerts and reminders on news and events delivered via email, text or voice. Added 600,000 consumers to the platform.



TechLaunchCenter.com
Recovering from near-death accident conceptualized, architected and evangelized efforts to crystallize the cohesiveness WA entrepreneurial community and attract start-up talent, innovation, capital and jobs.
Successfully gained support and commitment from key stakeholders such as cities of Seattle and Bellevue, WA State Department of Commerce, Economic Development Commission, VCs, etc.




Demonstrated economic potential of ±1,000 new jobs, ± 200M capital invested, ± $70M+ in annual salaries and wages paid from the center's business activities.




Identified opportunity to re-purpose an iconic public asset and leverage a Federal program that would bring $30m+ in foreign direct investment to spur job growth and economic development.



eShop, LLC / eShop4Golf
Developed and launched turnkey SaaS platform allowing golf course pro-shops to participate in the ecommerce revolution without having to commit technology, working capital or inventory.
Innovative business model: OEMs on the network drop ship directly to consumers.

Secured partnerships with 35 OEMs relationships obtaining significant volume discounts representing 35% of revenue contribution in financial business model

Devised "one-to-many" go-to-market plan securing Beta test with three of the top 5 golf management groups and developing pipeline of 500+ eShops.

Implemented direct-to-consumer outreach program to drive transactions.

Created margin funded program giving consumers a price advantage shopping at their club.
Managing Director
–
Microsoft
–Redmond, WA (1/2003 – 1/2007)
Conceptualized and rolled out worldwide marketing and sales engagement framework growing revenue $400 million and improving Customer Satisfaction Scores an average of 14%.
EVP Marketing
–
Gravitate
–
South San Francisco, CA – (2000 – 2002) –
Sold to Telcontar
Formulated end-to-end marketing strategy, recognized as Top 25 Innovative Wireless Company
VP Corporate Marketing
–
ShopNow.com
–
Seattle, WA – (1999 to 2000) –
IPO
Developed and managed online/offline strategic marketing efforts and led traffic generation programs generating a ten-fold unique visitor increase (16m) and leading to successful IPO.
VP Marketing Worldwide
–
Cobra Golf, Inc.
–Carlsbad, CA – (1995 to 1999) –
Sold to Acushnet
Led short-term and long-term positioning, marketing, advertising and product strategies establishing a world renown brand acquired by Fortune Brands for $780m, a 3.5x top line multiple.
Sr. Product Marketing Manager
– Taylor Made Golf Co.
– Carlsbad, CA – (1987 to 1995)
Championed development, go-to-market and launch of industry icon (Burner Bubble) rejuvenating the brand, regaining market leadership and growing revenues from $180m to $350m.

Areas of Excellence
Brand Management
- Brand Identity, Position, Awareness, Product, Packaging, Merchandising
Owned brand image, experience, and promise for multiple B2C, B2B, B2B2C brands

Alerts.com - 2008 Top 10 Web 2.0 site & Top 25 Web Tools awards.
ShopNow.com brand, marketing and positioning platform leading to successful IPO.
Gravitate recognized as Top 25 Wireless Company by Unstrung
Cobra Golf brand successfully sold to Fortune Brands for $780M, 3.5x revenue.
Taylor Made Burner Bubble – an iconic and industry changing product.
Strategic Marketing
- Needs, Segmentation, Potential, Competition
Conceptualized, architected and spearheaded Alerts.com product, value proposition, culture, user experience and pivot. Launched at prestigious DEMO conference, feature story in Walt Mossberg WSJ column. Named 2008 Top 25 Innovator of the Year by Seattle Business Magazine.
Leveraged research and deep market insights to reorganize Microsoft Public Sector customer engagement and go-to-market initiatives. Defined and executed consistent approaches, roles and commitments across functions and organizations. Innovative go-to-market structure offered customer centric value propositions contributing to scorecard goals improvements.
Identified threat to Office franchise and strategically orchestrated the development and launch of Microsoft file formats standardization, introducing the word open in MS lingo: Open XML.
Product Marketing/Development
– Cradle to Grave, Positioning, Go-To-Market, Sales Training
Led development (cradle to grave), positioning and marketing of category leading products.
Implemented SKU rationalization, prioritization and elimination as a function of market demands, channel and sales force capacity to simplify go-to-market and maximize revenue.
Identified and drove the acquisition of Azyxxi (custom EMR), the foundation of the Microsoft collaborative health platform and Healthcare Business Unit staffed with 500+ employees today.
Introduced the concept of "visible technology" to the golf industry to marry technology implementation and unique product benefits.
Operational Marketing
- Four Ps, Targeting, Advertising, PR
Orchestrated SEO/SEM strategies placing company at the top of Google organic search results reducing customer acquisition cost over 50%.
Drove traffic generation programs to propel ShopNow to top 20 on the Web ( MediaMetrix).
Selected, hired and managed ad, PR and media agencies (budgets from $100K to >$30m) to devise comprehensive and integrated marketing campaigns that consistently generated increases in share of voice, share of wallet, unit market share and revenues.
Consistently spearheaded development of unique and breakthrough advertising messages to clearly communicate unique value propositions.
Maximized marketing ROI investments, lowering media buy rates by 40%, customer acquisition cost by 20%. Created concept of "book-end fifteens" and "brandomercials" doubling TV brand exposure without any cost increase.
Multi-Channel Programs
- Reseller, Retail, Trade, Consumer, Participation Events
Spearheaded development and execution of offline/online multi-channel marketing programs maximizing account/consumer/customer relationships, lead generation and acquisition.
Registered 250,000 opt-in qualified subscribers in 6 months at a cost of less than $0.5 per.
Rolled out "one-to-many" MySchoolAlerts guerilla strategy signing up the state of WV, 100+ schools, and thousands of users resulting in millions of opt-in alerts and reminders.
Pricing Strategies, Co-Marketing Initiatives, Business Development
Developed and launched WW Emerging Market Pricing model for Public Sector generating a 4% increase in average price per license while significantly increasing customer satisfaction.
Strategically aligned with non-endemic partners to better reach our intended audience such as Cobra golf co-marketing demo programs or MySchoolAlerts with AIL, etc.
Established a global network of 5,000+ IT vendors and forged partnerships with global targeted service providers to serve our membership such as PRNewswire, Media First International, etc.
Created and rolled out concept of Lead Strategic Partners to develop industry focused solutions, rejuvenating the partner ecosystem and generating over $20m of net new revenue.

Education & Additional
MBA — San Diego State University, San Diego, CA 1987
(GPA – 3.94)

BS, International Business — EPSCI, Cergy, France, 1983Executive board member Kirkland Performance Center and Alerts.com
Passion: golf, ski, water ski, soccer, coaching
Strategic advisor to TPISoft (exit in 2006), CondoCompare, Living PlanIT, SoundPOS, and others
Powered by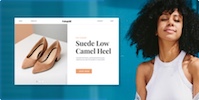 Create your own unique website with customizable templates.