Independent Consulting - 2010 - Present
Retail Kiosk Operator - on going - Reformulating strategy and go-to-market for retail coupon dispenser kiosk company allowing consumers to get their manufacturer's or store coupons at the point of sale, right before shopping.
WA Technology Innovation Center - on going - Developing a creative solution for the creation of a Technology and Innovation Center leveraging the imminent vacancy of an iconic building in Seattle. (www.techlaunchcenter.com)
TiE Young Entrepreneurs Seattle (TYE Seattle) - complete - Participated as mentor engaging a group of four young minds bring their own ideas to life by creating a complete business plan and investor presentation. Goal - win the 2011 local chapter competition to present against TYE participants from around the world.
Start-Up Advisor - on-going - Contract work with several Seattle based start-ups to help refine their overall go-to-market strategy, fund raising efforts, etc.



Powered by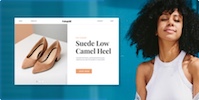 Create your own unique website with customizable templates.