Microsoft

Challenge: Resonating with Customers
Absorbed for years dealing with the Department of Justice on their antitrust case left the Microsoft Public Sector sales organization in a relative disarray. Typically non information technology centric public sector customers were not only leery to deal with the perception of Microsoft monopoly but were also lost in understanding the true value proposition.
From an organization standpoint each subsidiaries had coped with addressing this market segment the best they could and as a result the company lacked a global framework for properly engaging with customers, hence a loss or opportunity and revenue.
Market Insights:
Foreign to the Public Sector world when asked to developed the global government strategy for Microsoft meant that the structure for the organization will have to be built from the bottom-up (i.e. the market structure strongly leading the organization structure) rather than top-down (i.e. past experience in the vertical driving decisions).
Analyzing the overall structure of government around the world several critical observations could be drawn that were true in 90% of the countries:
Decision makers were not CIO or IT managers like in the corporate world, decisions were often underlined by a political motivation and few public servants in power had ever fully understood the world of information technology: speak my language.

The overall structure and organization of governments around the world was relatively the same.
The vast disparity of available resources across Microsoft subsidiaries dictated that whatever structure or approach was to be taken it had to be implementable across all subsidiaries.
Solution:
Worked in cross-collaboration with the various Business Groups (Client OS, Server, Office) as well as direct and partner sales organizations across the world for each of the respective market emphasis in Public Sector to define a consistent engagement framework resonating with customers.

Impact:

The Microsoft sales organization was armed with customer centric engagement strategies bridging the gap between tech talk and customer talk, breaking down many barriers between the company and its customers.

Powered by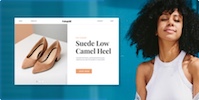 Create your own unique website with customizable templates.