Cobra Golf Inc. is a leading designer, manufacturer, and marketer of high-quality golf clubs targeted at the premium-priced market.
The company also markets golf bags and other accessories that are subcontracted and manufactured by third parties.
Cobra Golf Inc. was a public company until it was purchased in January 1996 by conglomerate American Brands Inc.
From the very beginning with its first product, the Baffler, which grew to be a tremendously popular line of utility clubs, Cobra has always believed in the following fundamental principals:
Dedicated to building the highest quality golf equipment possible
Consistently provide the playing and visual functionalities players seek
Make the game of golf easier and more enjoyable to play
Offer products at a fair price

Overall Responsibilities
Reports to the CEO and member of the Company's executive team.
Responsible for providing executive leadership and management of the Company's marketing organization and in-bound and out-bound marketing activities worldwide, which include: Corporate marketing, partner/channel marketing, product marketing, and product management.
Define the appropriate marketing organization for the company's maturity/size.
Strategic planning including corporate positioning market and competitive analysis, customer segment selection and penetration plans, and related product positioning.
Oversee marketing communications including branding, public relations, advertising, white papers, trade shows, seminars and events collateral materials, analyst and market research management, and website design and content either directly or on an outsourced basis.
Define and direct marketing programs for demand creation, lead generation and interface with sales VP for lead tracking and management.
Work closely with VP Sales to develop and manage channel and partner strategies and programs.
Oversee product management including market and customer research for market and product requirements, interface with engineering for product development, product pricing and product lifecycle management.
Oversee product marketing including product launch management, sales training, presentations, sales tools, competitive analysis and general sales support.
Develop and manage the Company's entire marketing budget.
Develop and track metrics and success criteria for all marketing programs and activities.
Act as spokesperson for the company with press and analysts and at industry events.
---
Powered by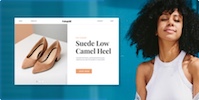 Create your own unique website with customizable templates.